Plastic Waste Paper Bin Basket Colourful Trash Rubbish Dust Bin Home Office Kids
---
---
---
Plastic Waste Paper Basket Bin Colourful Paper Rubbish Trash Can Dustbin Home Office Bedroom Bathroom Kids
· A round waste bin to easily keep any room clutter & litter free. Available in 4 different colours, this basket style bin is made from sturdy hard-wearing plastic in vibrant colours to provide you a practical waste management solution at home or in the office, especially for paper.
· This Alpina Waste Dustbin/Basket is available in 4 DIFFERENT COLOURS – Purple, Red, Pink and Grey. Dimensions of EACH bin are – Diameter: 27cm and Height: 25cm. NOTE – ONLY 1 BIN IN YOUR CHOSEN COLOUR SHALL BE SENT OUT.
· PAPER WASTE BIN/BASKET – A basket style bin designed to be easy to use. It comes completely open for you place rubbish or paper straight in without the hassle of lids. You can use it with or without a bin liner and as it is lightweight you can effortlessly lift, carry and empty, making it very easy to use indoors or outdoors.
· SPACE EFFICIENT WASTE BIN FOR CLUTTER FREE SPACE – This waste bin is specially designed to take minimal space as possible and hold greater capacity of rubbish. As it is built in a round shape, it will perfectly fit into corners and small spaces such as under desks or by the cupboard.
· Keep rooms around the home or office clean and tidy with this plastic waste bin/basket. No matter if you want a bin desired to your room colour scheme or something identifiable and eye-catching, this bin will never go unseen by you, other or even children.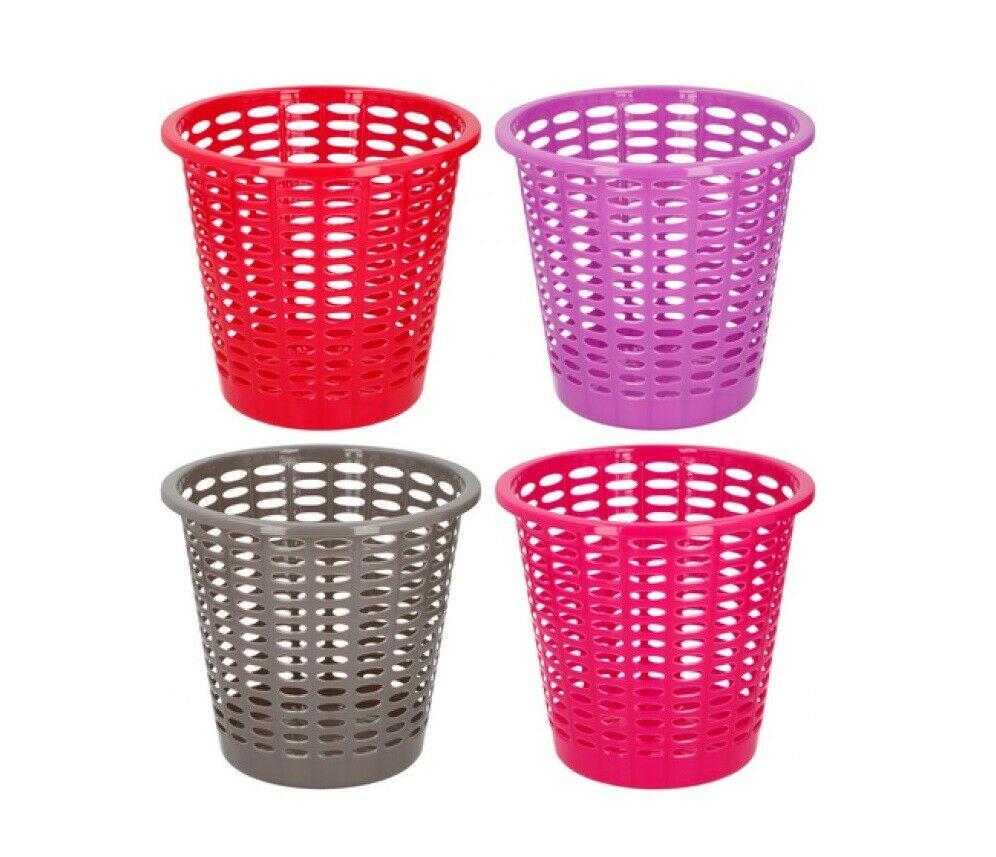 Recommend this product to a friend
Plastic Waste Paper Bin Basket Colourful Trash Rubbish Dust Bin Home Office Kids