Pooja Puja Thali Tray Plate Metal Rakshabandhan Thali KumKum Haldi Mehndi Holder
---
---
---
Pooja Puja Thali Tray Plate Mini Metal Rakshabandhan Thali KumKum Haldi Mehndi Holder Tealight Candle Diwali Christmas Home Decor
Size: H: 2cm x W: 22cm x D: 12cm
A beautiful fine mesh base, embossed design and crystal border pooja thali/tray made to brighten up any decoration. No matter if its a religious ceremony/ritual, diwali or christmas, you can use this tray for numerous occasions in numerous ways.

This price is for 1 tray

Ceremony/Ritual Enhancer – Make any kumkum, haldi or even menhdi look more captivating with this tray. Use this as pooja thali during diwali or rakshabandhan or tray to hold haldi and mehendi for pre-wedding ceremonies. Put together with woven fine mesh, embossed flowers and crystals to add brightness to your special occasion.

Strong Construction – This tray is made from high quality metal and has a strong construction to securely hold anything placed inside. A small and compact design so that this tray can easily be stored anywhere around your home. The embossed flower and crystal edges will provide easy carrying and holding of the tray.

Home Decoration – Make it versatile as you want. You don't just have to use it during special occasions and can also be used during festive celebrations such as christmas or even for general decoration around the house or in the mandir (temple). This tray will allow you to securely place tealight candles to add brightness and a sparkle. Can also be used as a jewellery tray.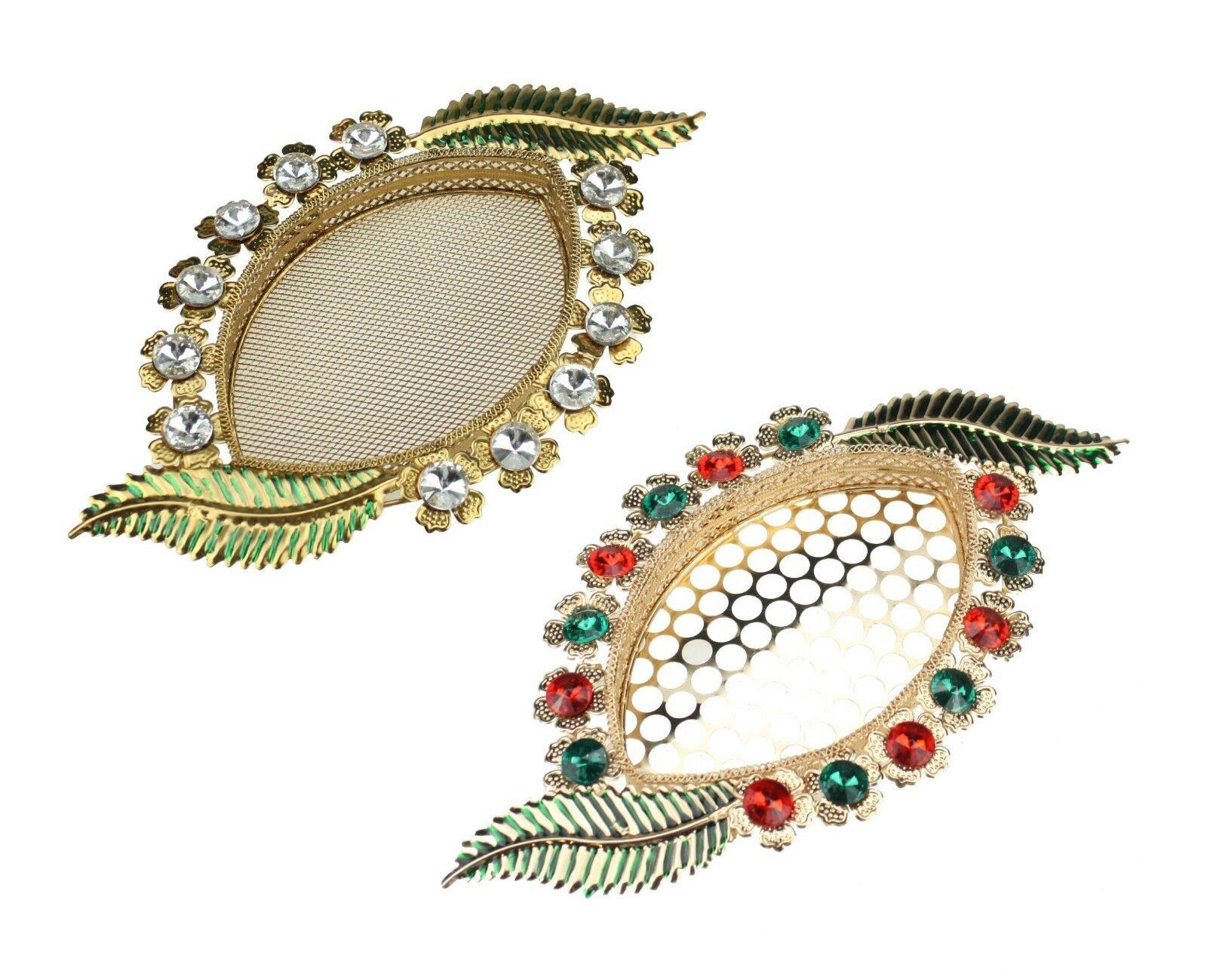 Recommend this product to a friend
Pooja Puja Thali Tray Plate Metal Rakshabandhan Thali KumKum Haldi Mehndi Holder