Rectangular Aluminium Metal Woven Basket Buffet Bread Rolls Fruit Rattan Basket
---
---
---
Rectangular Aluminium Metal Woven Tray Basket Buffet Bread Rolls Fruit Rattan Basket Rose Gold
Size: H: 4cm x W: 31cm x D: 21cm
Practical Storage & Serving Solution – Having a multi-purpose utensil in the kitchen is always needed. This metal woven basket is that "go to" utensil which can be used serving food or storing food. This basket has been styled to provide a practical solution to you and you can display all your favourite fruits on this basket and make them stand out or serve different breads to your guests or during functions with ease.

Exquisite Presentation – Add that extra touch of elegance to your coffee table, dining table or catering service with this beautiful rectangular metal woven basket. This basket is hand woven and has a rose gold matte finish which will ensure anything you display or serve will be eye catching and gone in seconds.

Strong, Heavy Duty & Durable – Along with a stylish and traditional look, this basket is also has a strong, heavy duty and durable structure. It is made from high quality aluminium metal which ensures it is long lasting and will never bend or break.

Perfect Gift - This rectangular aluminium woven basket is also the ideal gift for many occasions i.e. House Warming Gift, Birthdays, Christmas, and many other occasions.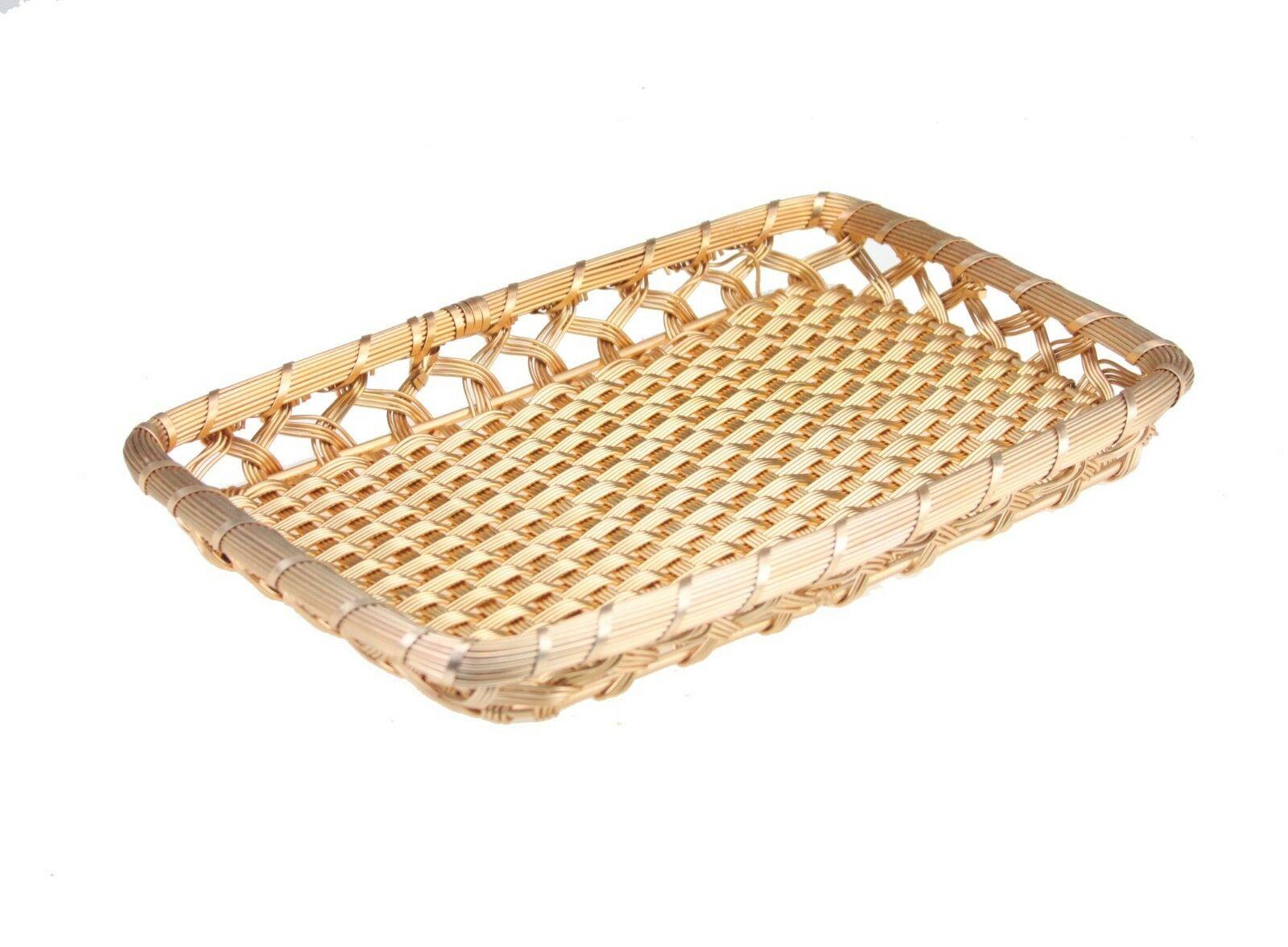 Recommend this product to a friend
Rectangular Aluminium Metal Woven Basket Buffet Bread Rolls Fruit Rattan Basket