Romance Engraved Stone Pocket Size Palm Healing Inspirational Stone Sacred Reiki
---
---
---
Romance Engraved Stone Pocket Size Healing Inspirational Engraved Stone Reiki Feng Shui Palm Stone Sacred Healing Energy Generator Balancing Therapy Meditation Yoga
Size (approx and may vary): L: 2.5cm & W: 3.5cm
An encouraging, inspirational and motivational phrase engraved stone. This rose stone has an inspirational message "Romance" written on it to bring peace in your life. This Romance stone shall motivate you to understand, resolve and forgive any issues you may have with your loved ones.

Meditation/Prayer/Yoga Tool – Make sure you heal the body, mind and soul every time you relax yourself out. This romance engraved stone shall allow you to see different perspectives to have a more positive understanding, contribute to a calmer meditation routine and atmosphere. Keeping this stone close by to you shall calm you down to understand your loved ones.

Healing Decoration – Along with meditative uses, this romance engraved stone will also be a great decoration. This stone can be used to decorate your home, office or even meditation/prayer place. A small yet powerful tool will not only heal to provide a calming atmosphere but shall also give a meditative look no matter where its placed.

Small Size Is Easy To Carry – Turn negativity into pure thought with this romance engraved rose stone. This stone is a small size which won't only stay safe in your bag, it shall also perfectly fit in your pockets or even your palm and you can take it everywhere you go.

Great Gift – This romance stone can also be a great gift during weddings, birthdays, christmas and many other auspicious occasions.
pink palm pocket engraved stone, pocket engraved polished stone. engraved tumbled stone, inspirational engraved stones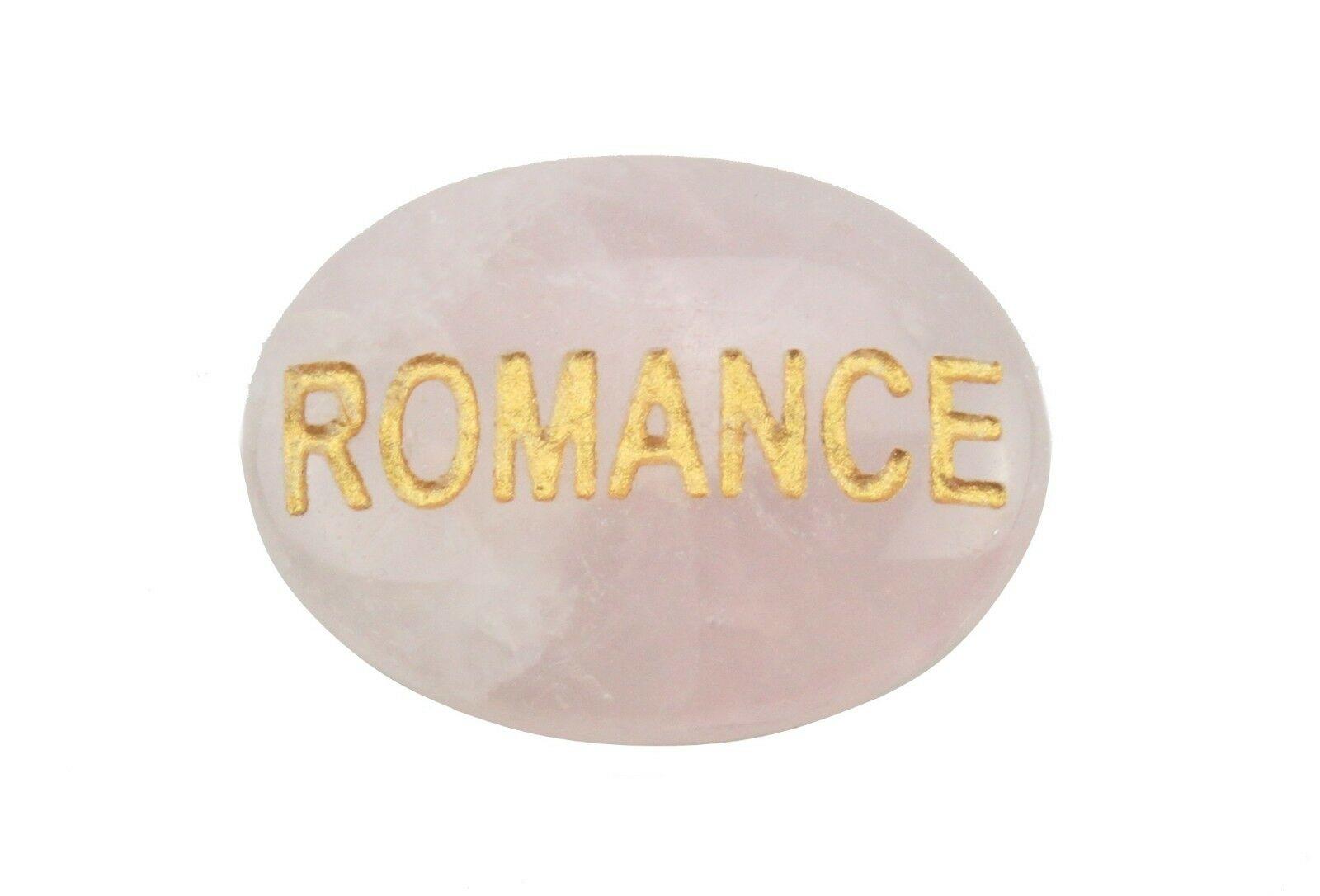 Recommend this product to a friend
Romance Engraved Stone Pocket Size Palm Healing Inspirational Stone Sacred Reiki