73125-Homiu-200067-Round-White
Roti Chapati Board Marble Chakla Tortila Puri Rolling Board Dough Pastry Kitchen
---
---
---
Roti Chapati Board Marble Chakla Tortilla Indian Puri Rolling Board Dough Pastry Kitchen 25cm White Round Granite Chopping Cutting Cheese Board Worktop Saver.
Dimensions of this Marble Chapati Board are – Diameter: 25cm and Height: 2.5cm.
PLEASE NOTE – This product is made from Natural Marble, hence there may be slight vary in colour or natural imperfections. Hand wash with care.
Have the best modern tools at hand to start your food preparation. Built from heavy-duty white marble stonewareis this chapati roti board featuring non-slip footed base, to give you a well-constructed platform in smoothly rolling out your perfectly round roti!.
CHAPATI / ROTI BOARD – Bring the authentic delicacies back home with this chapati board. Chapati/Roti, Puri, Paratha or any other traditional recipe, this marble rolling board is made for you to master roll dough based goodies ready to bake/cook/fry. As dough-based recipes have a range, you can even use this marble board for rolling out tortilla, baking pastries, pizza dough, cake fondant, kneading dough & more.
HEAVY-DUTY MARBLE WITH FEET – Made from a hard-wearing marble stoneware, this rolling board is built to stand the test of time & last! Single mould of round white marble given a smooth polished finish and attached with a non-slip feet at the base, to give you a firm and stable platform in rolling hard or soft doughs.
WIDE APPLICATION – Modern natural stone design and smooth polished finish makes this board perfect for food prep, presentation & protection! You can use it to do some exceptional chopping or cutting your fresh veg or bread, to some wonderful cheeseboard servings or even worktop protection when need rest for hot pans/pots.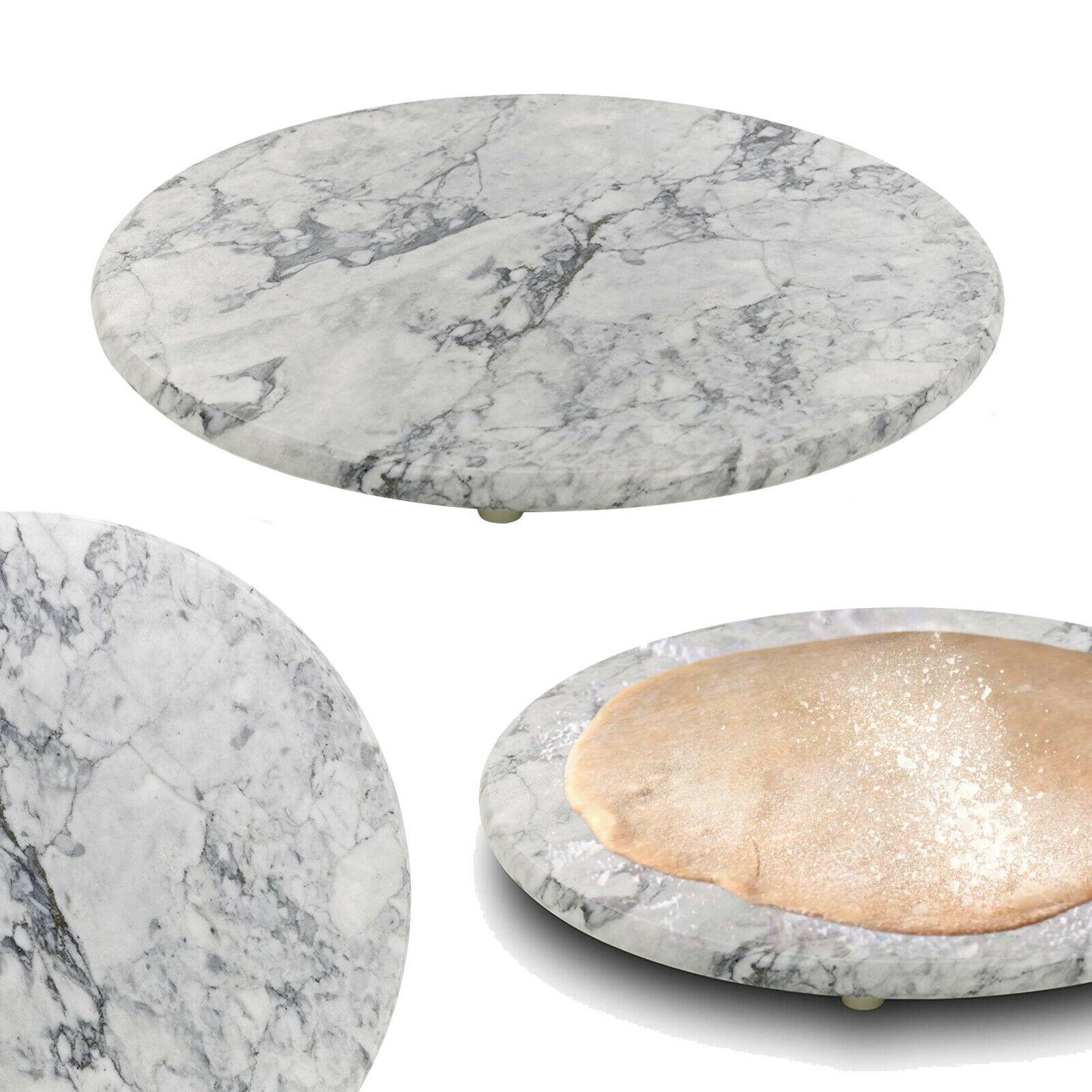 Recommend this product to a friend
Roti Chapati Board Marble Chakla Tortila Puri Rolling Board Dough Pastry Kitchen