Set of 3 Ceramic Condiment Pots Spice Serving Jars Seasoning Container Chutney
---
---
---
Ceramic Condiments Pots With Tray Set Ceramic Seasoning Spice Serving Jars Chutney Condiment Sugar Pots Bowls Set
•Practical Serving Solution - A practical solution to your serving worries. This condiment pots set with tray is the ideal tool to deliver a range of side foods to your guests to ensure you meet there taste buds. This set is is ideal for serving small quantities condiments, dips, chutney, pickles, seasonings, spices and sugars.
•This ceramic condiment set consists of - 3 x Ceramic Pots and 1 x Ceramic Serving Tray. Dimensions of each item are as follows - Ceramic Pot (Height: 4.3cm & Diameter: 6cm) and Ceramic Serving Tray (H: 1.8cm x W: 20.5cm x D: 7cm).
•Ceramic Condiment Serving Set Made To Last – Ceramic may sound fragile however, it is one of the most durable and strongest materials. This ceramic condiment serving set will last you a long time without you having to worry about it getting scratches or being damaged. It has a smooth high resistant surface finish which shall also ensure it does not get any chips.
•Easy Access To Content – As the pots are an open bowl design, guests or yourself will have immediate access to food being served and you will easily be able to refill.
•Decorative Centre Piece – Due to the hand crafted design, this condiment set will be a great centre at any table. Not matter if its afternoon tea or dinner around the dining table, this set will surely support you for delivering food in style.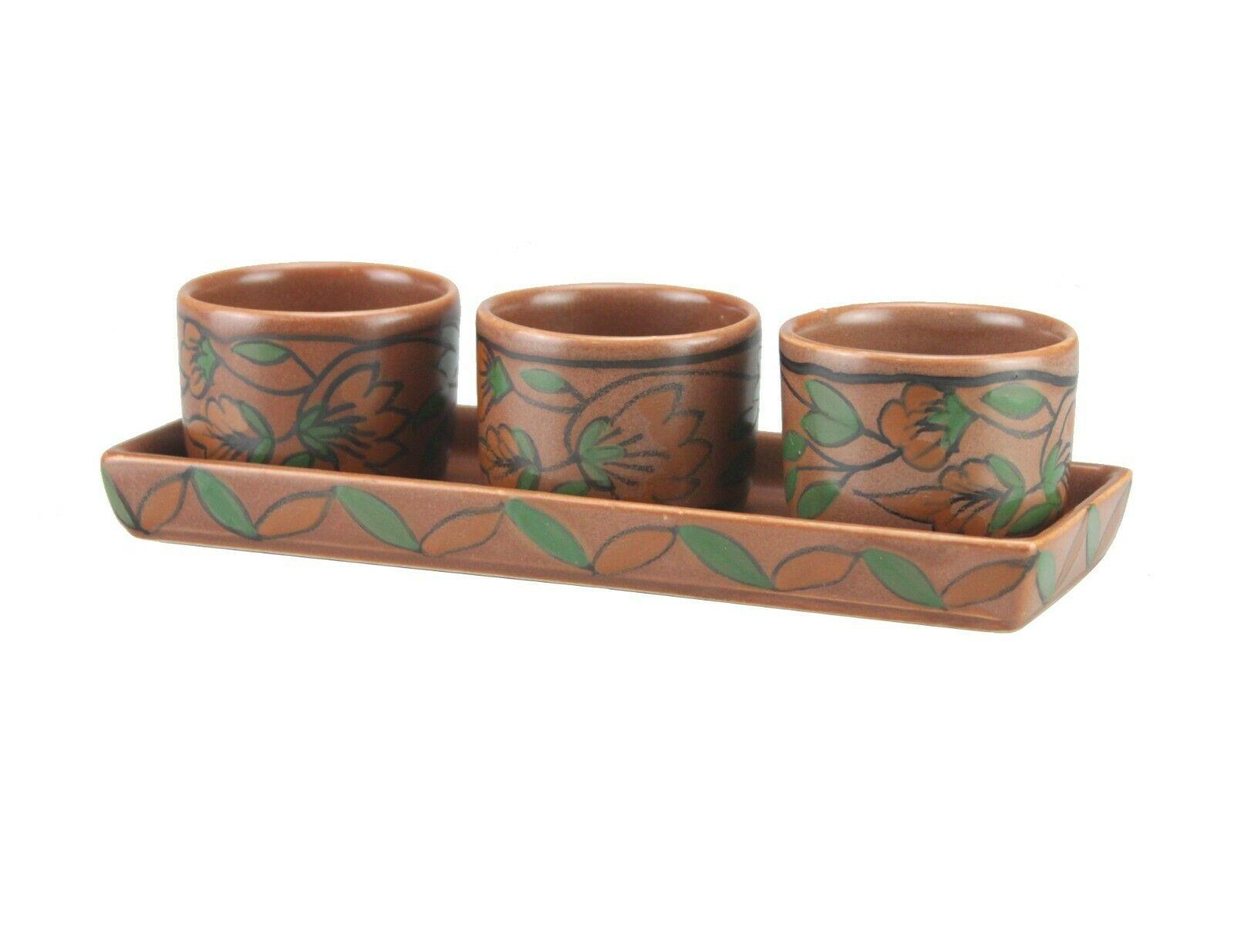 Recommend this product to a friend
Set of 3 Ceramic Condiment Pots Spice Serving Jars Seasoning Container Chutney