Shri Hanuman Upasana - Hindi English - Hanuman Mantra's Shlokas Stutis Poojan
---
---
---
Shri Hanuman Upasana - Hindi  English - Hanuman Mantra's Shlokas Stutis Poojan
Preface
I have written a book "Hanuman Aradhana" in Hindi with all he needed Mantras; Shlokas; Stutis; Poojan Viddhi in Sanskrit.
Then, I got an assignment from Amitji along with a lot of materials to write this book. I'm indebted to the persons who have collected materials for this book and also to those who have typed most of Shlokas; Stutis; Mantras and Stories in Sanskrit; Hindi and English.
This book "Hanuman Upasana" is written I simple Hindi and simple English. All the things take from Sanskrit which is the very basis of the book has been simplified by separating words joined together for common readers. Wherever the separation of words posed problems the words were joined with a hyphen.
Only 'a' has been taken from Scriptural Transliteration, for longer a sound. Rest of every things is as written in government papers; newspapers and general books. It also simplifies Sanskrit written in Roman Script.
This book will help all the devotees of Sankat Mochan Shri Hanuman. It is easy to read; recite; chant; understand and follow. Shri Hanuman will always help the devotees and bless them to lead a healthy; happy; prosperous and pleasant life all the way and all the time.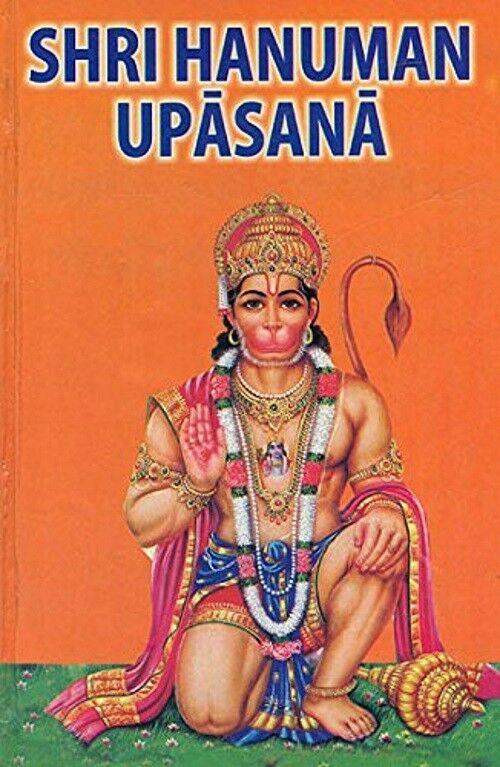 Recommend this product to a friend
Shri Hanuman Upasana - Hindi English - Hanuman Mantra's Shlokas Stutis Poojan