Shri Maha Mrityunjaya KAVACH PENDENT SHIV KAVACH Yantra Rudraksh Rudrax Health
---
Shri Maha Mrityunjaya KAVACH PENDENT SHIV KAVACH Yantra Rudraksh Rudrax Health
---
---
---
Shri Maha Mrityunjaya KAVACH PENDENT SHIV KAVACH Yantra Rudraksh Rudrax Health

Beautiful Hindu God Kavach Pendant Amulet Locket

Choice from variety of Hindu Religious Gods

Comes with two Rudrax Stones Rudraksha

The worship of this yantra frees you from fear of Death.

Yantras have always been considered to be powerful. Maha Mrityunjaya yantra is once such yantra in astrology.

Maha Mrityunjaya Yantra is representation of Lord Shiva

Maha Mrityunjaya Yantra is dedicated to Lord Shiva and by worshipping this Yantra, a person is blessed with Health, Wealth, Happiness, Good Fortune, Name and Fame.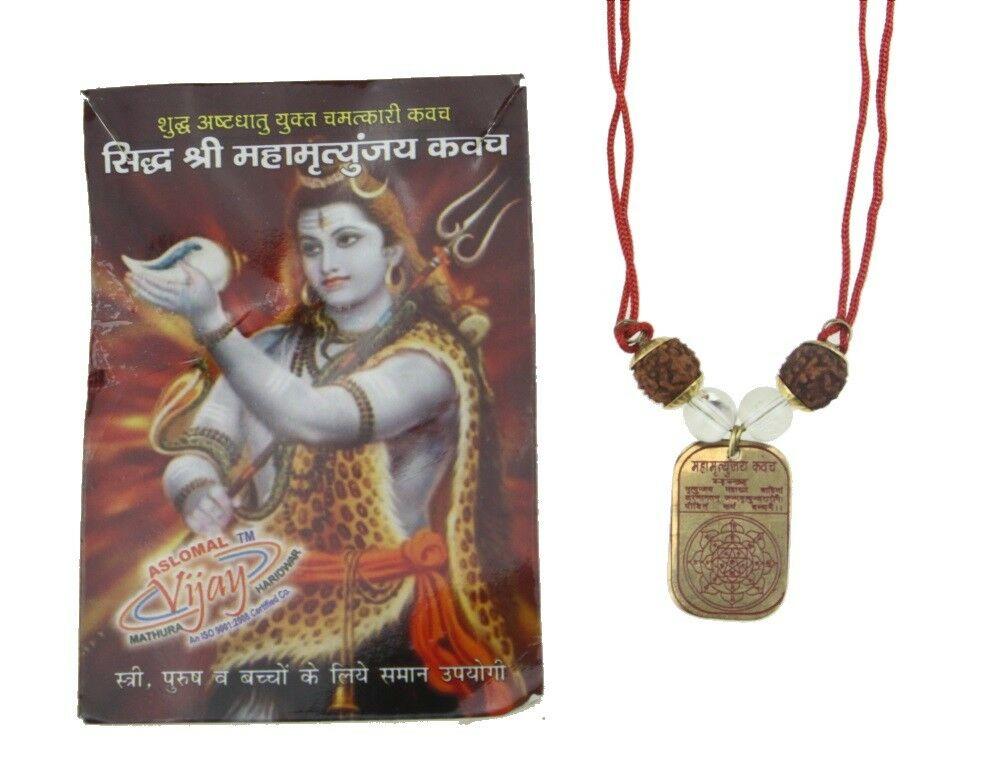 Recommend this product to a friend
Shri Maha Mrityunjaya KAVACH PENDENT SHIV KAVACH Yantra Rudraksh Rudrax Health