Sing Along Music Bollywood Hindi Karaoke CD Latest Hits 1992 – 1994 Aniruddh
---
Sing Along Music Bollywood Hindi Karaoke CD Latest Hits 1992 – 1994 Aniruddh
---
---
---
Hindi Karaoke CD Sing Along Latest Hits 1992 – 1994 - Aniruddh presents .
1. OLE OLE (Yeh Kil Lagi)
2. JAADU TERI NAZAR (Darr)
3. CHHOTI SI AASHA (Roja)
4. AA KE TERI BAAHON MEIN (Vansh)
5. IS TARAH ASHIQUI KA (Imtihan)
6. DIL HAI KE MANTA NAHIN (Dil Hai Ke Manta Nahin)
7. DHAK DHAK KARNE LAGE (Beta)
8. MAINE PYAR TUMHI SE KIYA HAI (Phool Aur Kaante)
9. EK BAAT BATAOON (Milan)
10. DIL JIGAR NAZAR (Dil Hi to Hai)
11. KUCHN NA KAHO (1942 Love Story)
12. EK LADKI KO DEKHA (1942 Love Story)
Hindi Bollywood Karaoke CD.
Karaoke CD perfect for Antakshri and music nights. Feel that vintage retro vibe with these Hindi Classics. Perfect Melodious Music Singalong Karaoke CD's.
JES Series Presents Aniruddh's Sing Along Karaoke
Cover Version - Not From Original Sound Track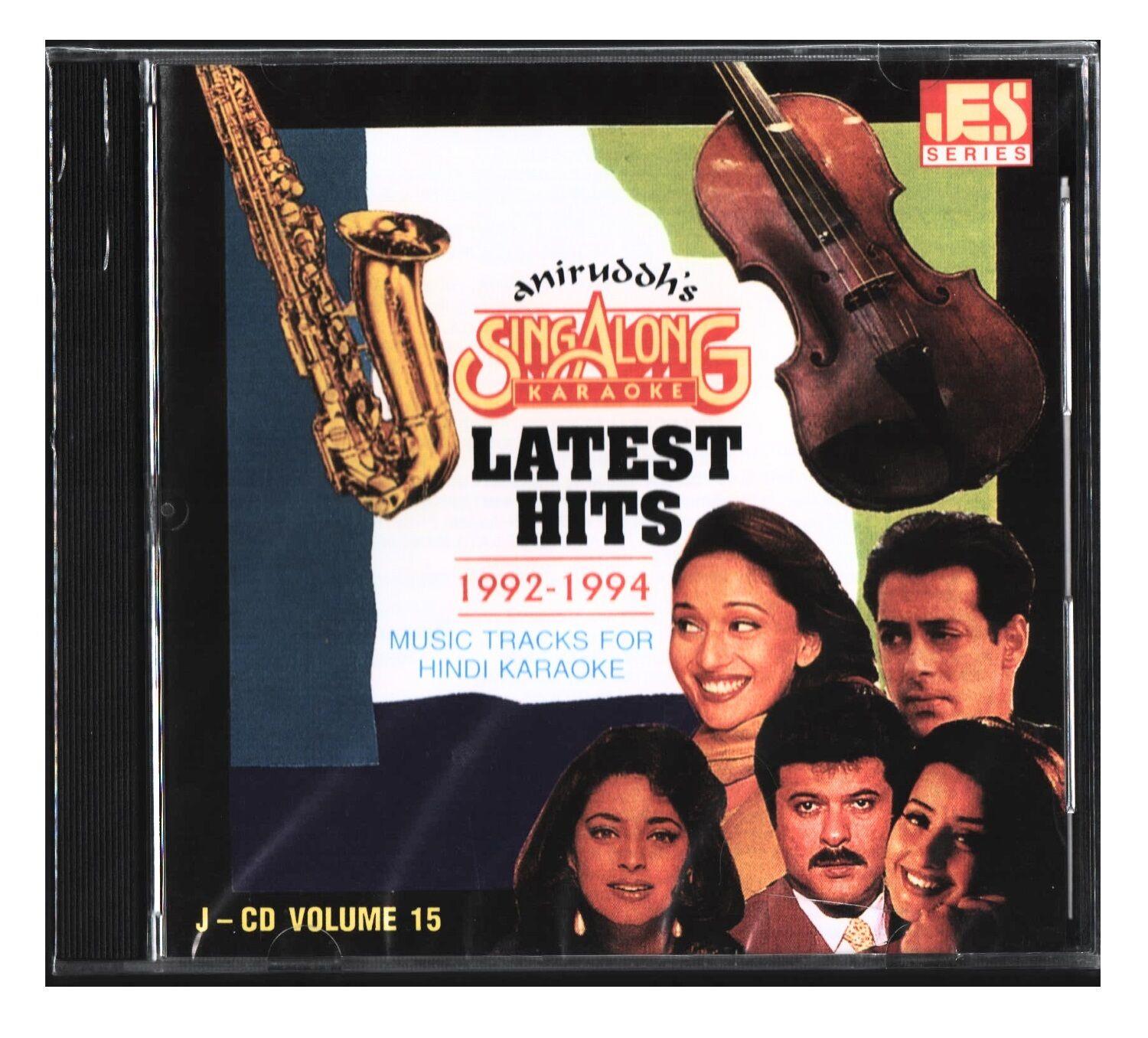 Recommend this product to a friend
Sing Along Music Bollywood Hindi Karaoke CD Latest Hits 1992 – 1994 Aniruddh