Spanish Gold 100% Pure Saffron Powder In Capsules Perfect for Paella Biriyani
---
---
---
Spanish Gold 100% Pure Saffron Powder In Capsules Perfect for Paella Biriyani Yellow Rice - Individual single containers
Saffron is a spice known to be carefully harvested by hand and derived from dried stigmas of saffron crocus. Therefore, it is one of the most costly and expensive spice in the world. It is used in numerous cuisines from around the world to make tasty food such as Biriyani (Indian), Paella (Spanish), Risotto (Italian) and many more.
Multi-Purpose Spice – Even though saffron is really small, the spices special qualities ensure a little goes a long way. The high qualities of saffron add great colour, seasoning, flavour and scent to enhance the taste and colouring of food. These qualities make saffron all chefs secret ingredient to make sure you always go back for seconds.
Portion Control – Always add to much saffron to your cooking and end up with yellow food? These ¼ gram saffron powder capsules allow you to control the amount of saffron you add to food without adding too much or having to waste time weighting it out. These capsules give more control at home and in commercial or professional catering kitchens to ensure the correct amount of saffron is added to your recipes.
Nutritional Spice – Saffron is a beneficial spice that can be utilized in many home remedies to promote better health. Saffron is rich in vitamins and minerals such as Manganese, Iron, Calcium, Vitamin A and C, and many others. Very often saffron is added to milk which improves appetite, keeps skin healthy, promotes sound sleep and provides many other health benefits.
Special Gift for Special Someone – In many cultures and traditions saffron is a special gift to give and receive due to its precious and treasured values.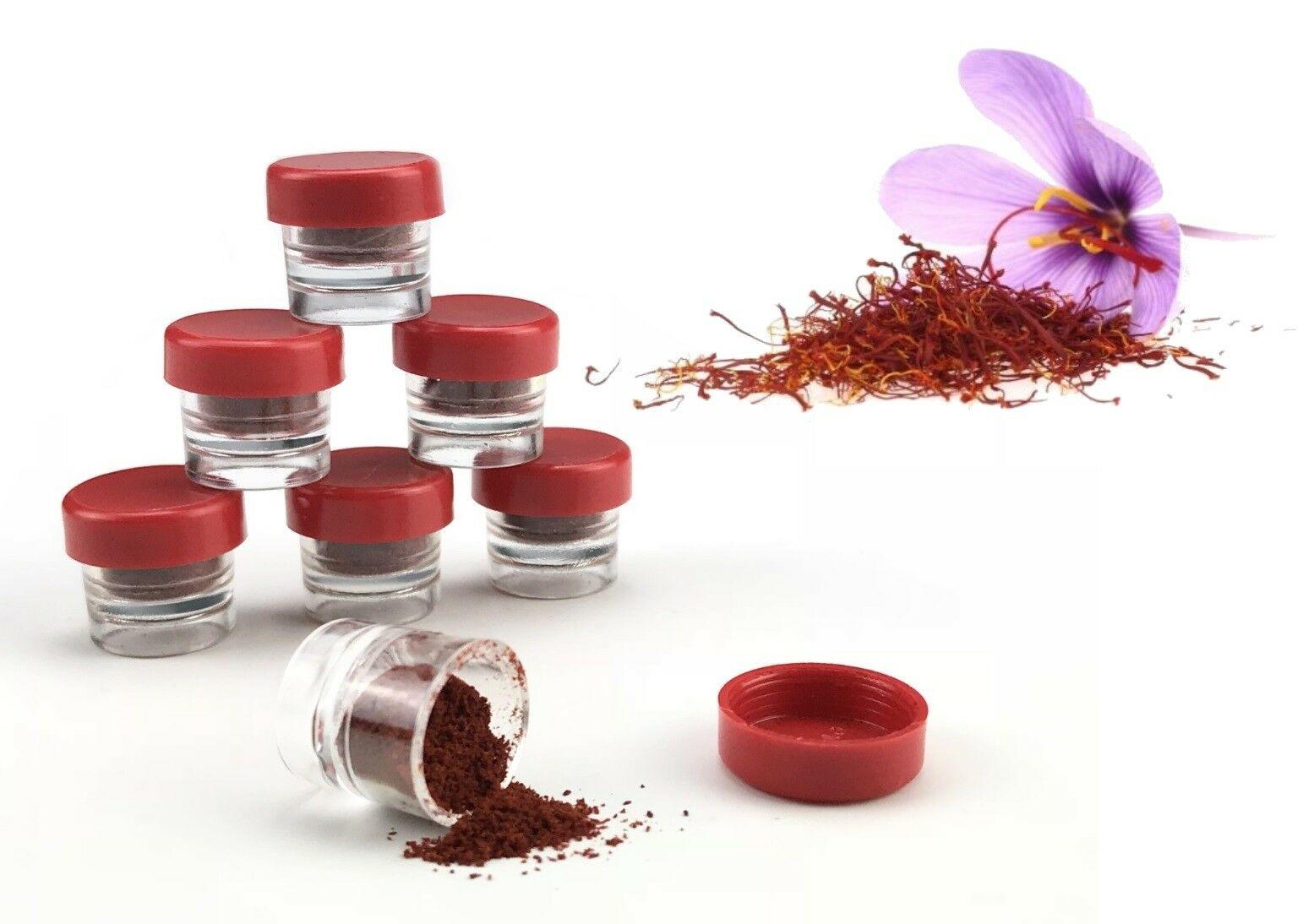 Recommend this product to a friend
Spanish Gold 100% Pure Saffron Powder In Capsules Perfect for Paella Biriyani