Sprouts Maker Germinator Sprouter Seed Jar Sprout Maker With Lid 2&3 Tier
---
---
---
Sprouts Maker Germinator Sprouter Seed Jar Sprout Maker With Lid 2 & 3 Tier
Old Is Gold – In today's time there are many modern techniques to sprout beans and pulses. However, the traditional method is organic and the most hygienic way to sprout beans. This sprout maker is odour free hygienic sprouting system that provides air ventilation and a humid atmosphere therefore, beans and pulse will sprout much easier and faster.

Add To Your Nutritional Needs – Sprouting beans, grains and pulses and adding them to your diet can bring many nutritional and health benefits. From increasing fibre, protein and vitamin levels to helping with digestion, organic home-made sprouts will improve your well-being.

Know The Food You Eat – Being able to see what you eat being made and meeting it to your taste bud requirements ensures that there are no chemicals entering your body. This sprouts maker consists of transparent compartments therefore, your will be able to identify and see how fast sprouts are produced and when they are ready to eat or used for any healthy organic dishes such as soups and salads.

No Additional Requirements – You only need this sprout making system, some water and your favourite beans, grains and seeds! This sprouting system has very minimal requirements and does not require any electricity or power to sprout your favour beans, grains and seeds. Being made of high grade plastic; it is perfectly hygienic and all you need to do is place different beans and seeds in the different bowls and pour sufficient amount of water in the uppermost bowl to cover the syphon cap. After couple hours you should see the water will have dripped to the lower bowls and seed should have started to sprout. If necessary you can add additional water if seeds have not sprouted enough.

Your chosen size shall be sent at random colour.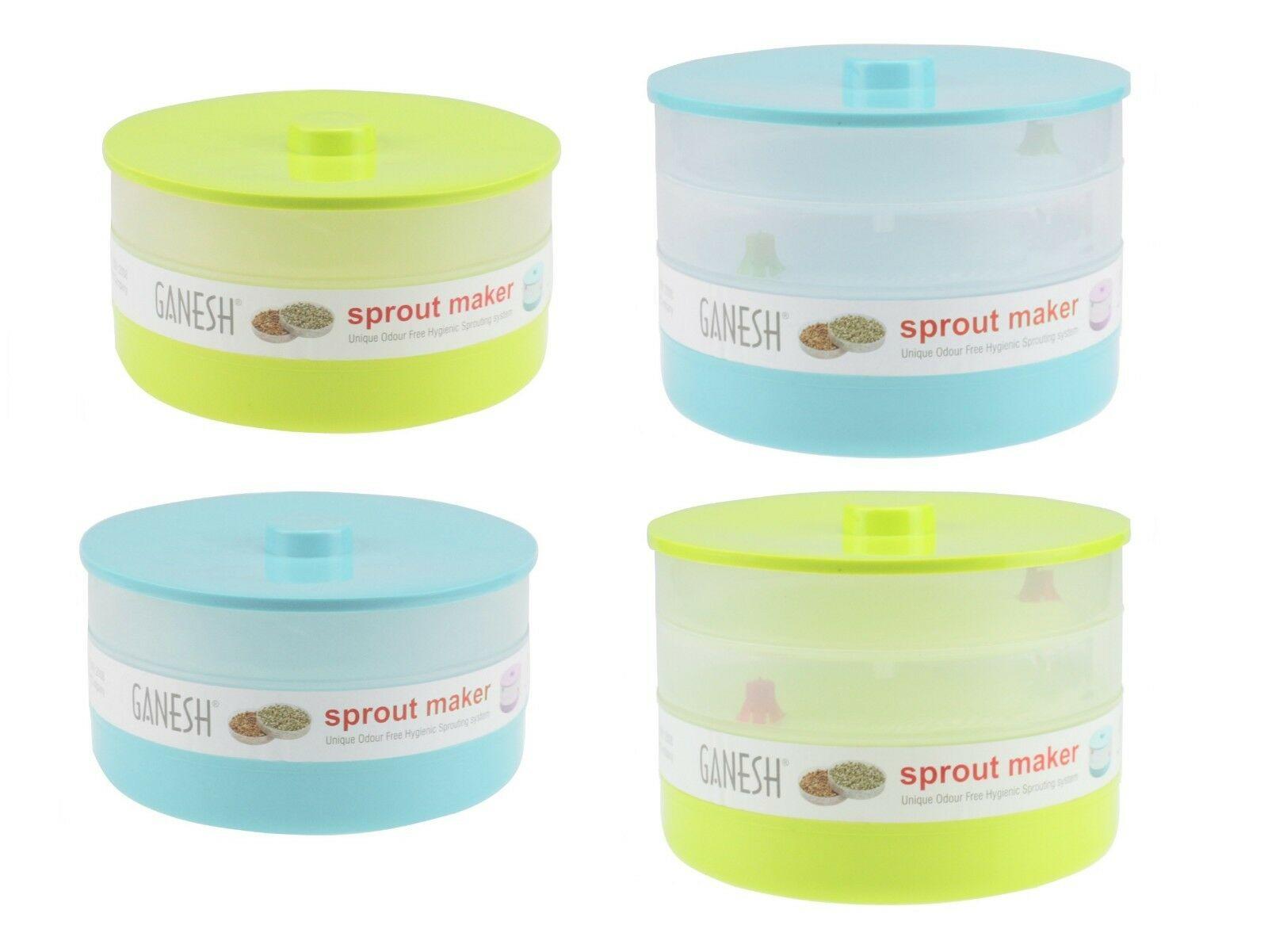 Recommend this product to a friend
Sprouts Maker Germinator Sprouter Seed Jar Sprout Maker With Lid 2&3 Tier