Stainless Steel Tea Strainer With Stand Cup Teapot Strainer With Drip Cup Bowl
---
---
---
Stainless Steel Tea Strainer With Stand Cup Teapot Strainer With Drip Cup Bowl
Size Overall (including stand): H: 3cm x W: 15cm x D: 7.2cm
Strain Tea With Ease – Sometimes when straining tea you need a useful utensil that provides balance and is robust to ensure there are no spillages. This tea strainer with a stand has practical design and 2 handles to ensure it sits on top of any cup, mug, glass or teapot with balance. Two handles makes sure the strainer is sturdy and will not move when straining tea or any other drinks.

Fine Mesh For Excellent Filtration– When straining tea you don't want tea leaves or powder at the bottom of your mug. This tea strainer is constructed with a fine mesh to ensure when filtering, no fine tea parts fall into your cup or mug. So with this strainer you can say goodbye debris in your tea.

Mess Free Utensil – With this tea strainer comes stand which ensures you will be left with no mess after serving tea. The stand can hold the strainer when not being used therefore, you will not have spillage or drops falling from the strainer on your table or worktop. You will have no mess and will be able to clean and tidy up easily.

Easy To Maintain – Being made of one of the best cookware materials you shall be ensured this tea strainer and stand are easy to maintain for a long time. Stainless steel is very tough therefore, does not get destroyed easily. Due to the mirror finish, a gentle wipe shall be required to bring it back to its original condition after use. This makes this tea strainer very easy to maintain and clean.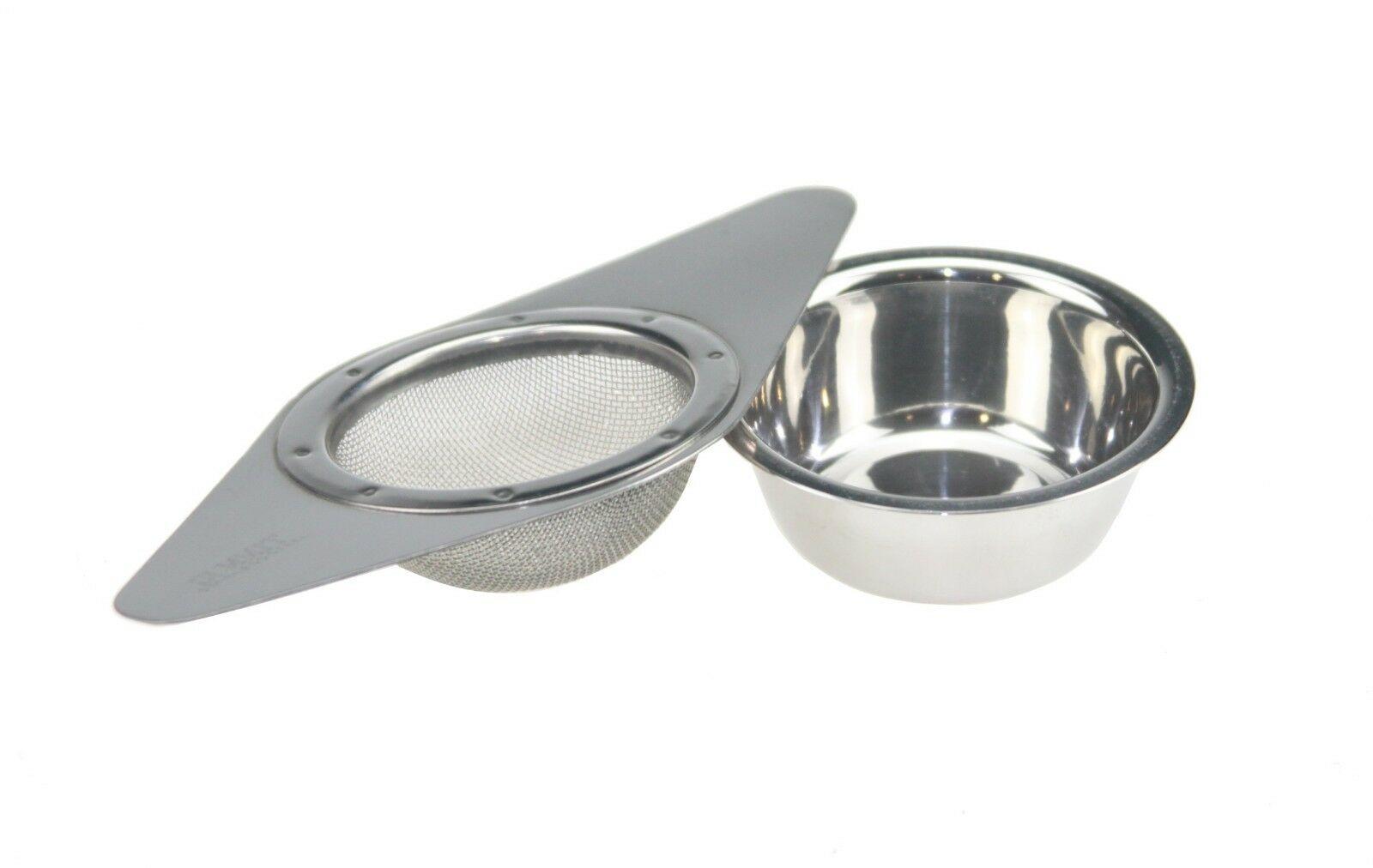 Recommend this product to a friend
Stainless Steel Tea Strainer With Stand Cup Teapot Strainer With Drip Cup Bowl