Whole Chilli Dried 250g - Mirchi Dried Chilli Whole Grade A Premium Quality
---
---
---
Whole Chilli Dried 250g - Dried Chilli Whole Cooking Grade A Premium Quality
Whole dried chillis Are also known as mirchi or mirch. These long, wrinkled and deep red coloured chillies are a staple in Indian dishes. What makes these chillies distinct is not only its mild hot flavour but can also add a rich red colour to your dishes. Most Indian savoury dishes are incomplete without a dash of chilli powder. However, when you want that mild zing and enticing red colour but also moderate spiciness, then chilli is the option. In fact, they are specially bred for their vibrant red and moderate spiciness.
Available in a wide range of colour values, the best varieties are bright red and valued for their high colour retention. They give a glowing red colour to dishes without imparting too much heat and make the dish more appealing and palatable.
Culinary Uses • If you want to impart an appealing red colour to the food without making it too hot and spicy, then this is the perfect red chilli variety for you. • It can be added to curries, vegetable dishes, tomato sauce, soups and stews in whole, crushed and powdered forms as required by the recipe. • A powder of red chillies can be added to marinades, and while frying onions and tomatoes for preparing curries. • It can also be blended in equal proportion with a spicier red chilli powder if you want both colour and hotness.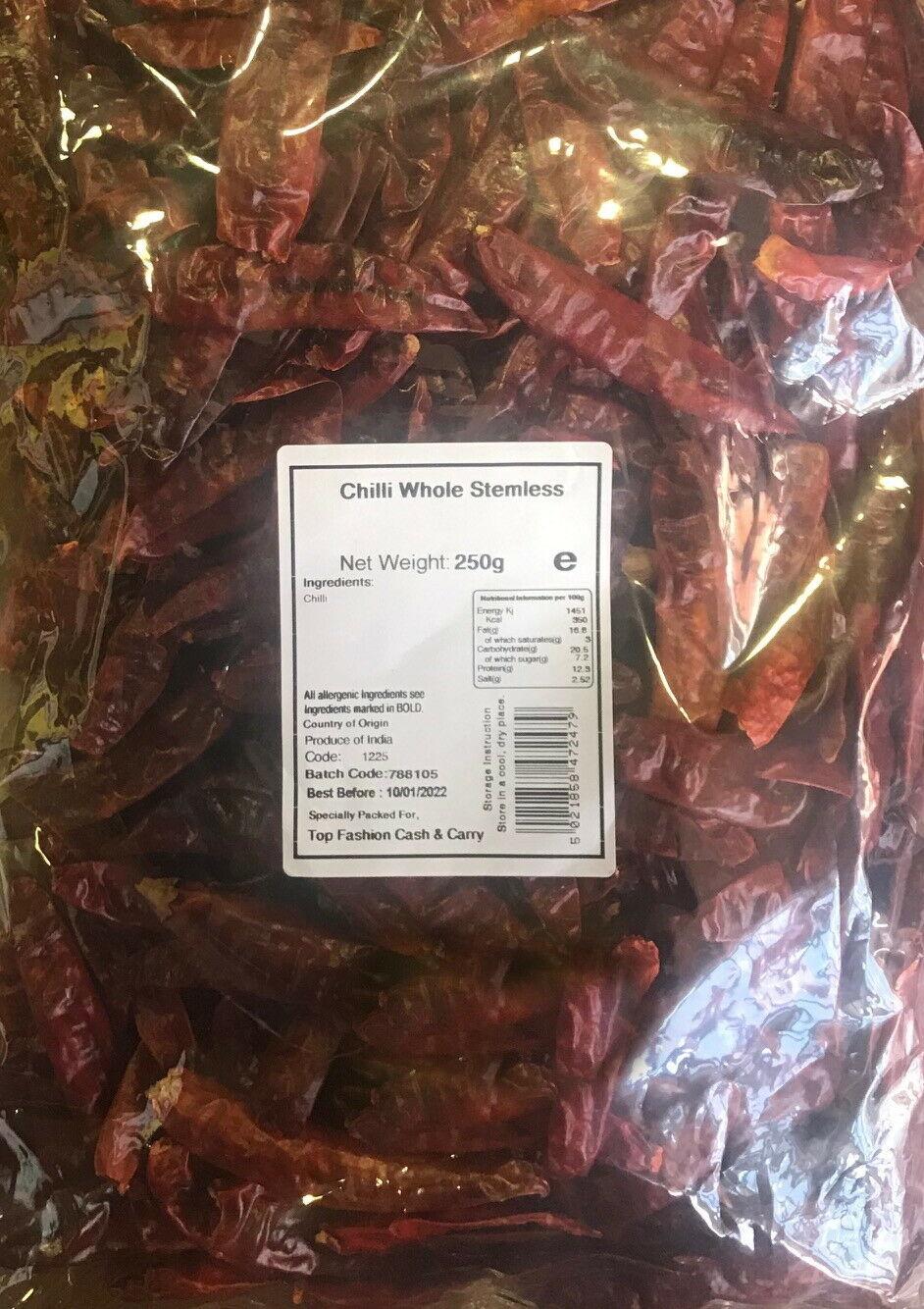 Recommend this product to a friend
Whole Chilli Dried 250g - Mirchi Dried Chilli Whole Grade A Premium Quality