Wooden Revolving Rolling Pin Revolving Centre Dark Wooden Baking ChapatiRoti Pin
---
---
---
Wooden Revolving Rolling Pin Revolving Centre Dark Wooden Baking Chapati Roti Rolling Pin Solid Wood Indian Tapered Belan Velan Rolling Pin Ideal For Rolling Out Chapati Roti Paratha Pastry Pizza Base Flatbreads
Overall Length: 37cm / Centre Thickness: 5cm
A tapered style polished dark sheesham wood revolving centre rolling pin made from solid wood to make rolling out dough easy. With curved easy grip handles and thick centre you can roll to any size thickness. Being made of one of the most safe materials, it will last you a long time and you will be able to make tasty even sized or thickness chapati, parathas, puri's, pastry, or even flatbreads for parties, gatherings or even for professional catering services.

Roll Freely Without Restriction – Just hold the handles at each end and let the rolling pin freely roll out your dough. This wooden revolving centre rolling pin has a tapered structure where the centre is thick and the handle ends are thinner. The thinner handle end will provide firm grip to apply even pressure to the centre of the rolling pin. This revolving centre rolling pin is structured to make your rolling out dough simple and provide smoothness especially when shaping and flattening.
Most Safe Material To Use – This wooden revolving rolling pin is also needed in your utensil collection because it does not affect any food being rolled out. This wooden rolling pin will not react or filtrate any harmful chemicals when in contact with any dough or other prep foods. This ensures that you can safely roll out without it or its flavours being affected.

Strong And Durable Wooden Revolving Rolling Pin – Solid wood is one of the best materials which is very tough and long lasting therefore, cannot be destroyed easily. Due to a strong construction this wooden revolving rolling pin is very durable and robust, and shall last you a very long time. A lightweight design and rounded handle edges will provide easy grip, not hurt your hands and allow you roll away with ease.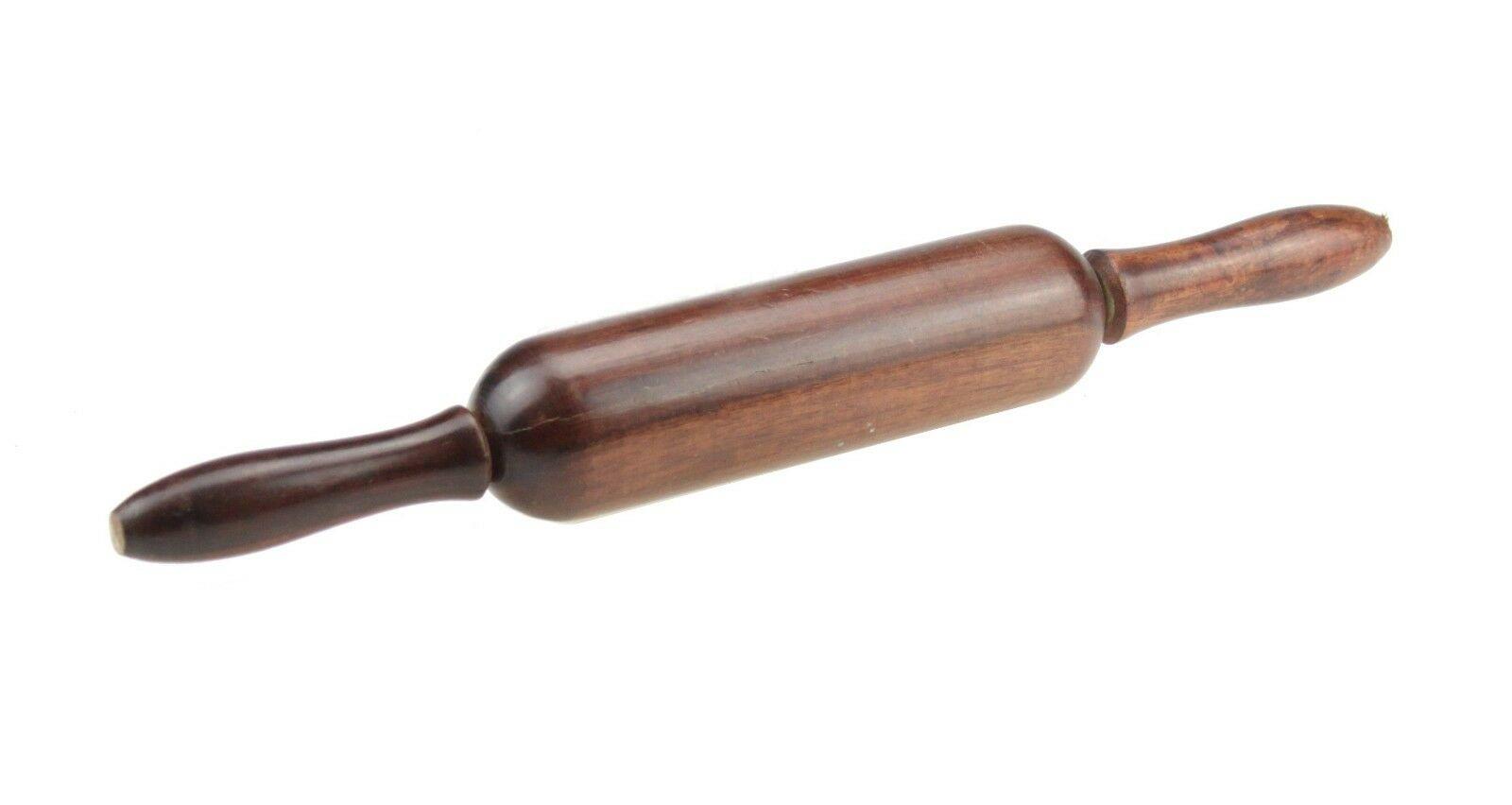 Recommend this product to a friend
Wooden Revolving Rolling Pin Revolving Centre Dark Wooden Baking ChapatiRoti Pin